Virtual Showcase - Hothorpe Hall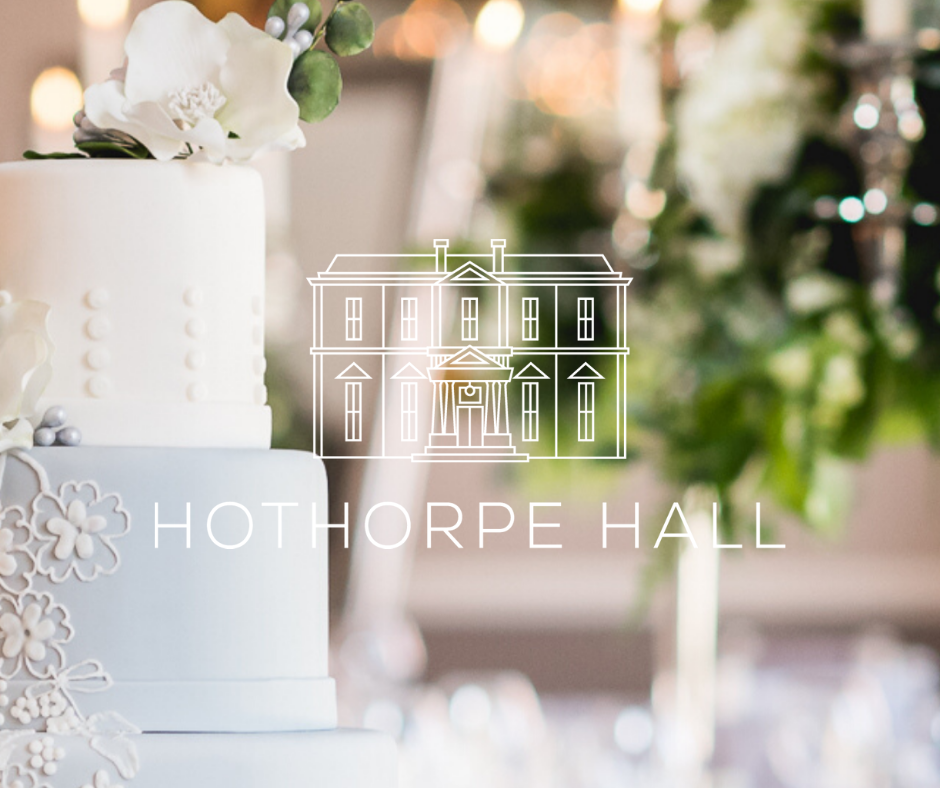 Of course, our planned showcase at Hothorpe Hall could not go ahead on Sunday 26th April, so we put together a little virtual overview on our Facebook page.
Just in case you ever need it and don't fancy all the scrolling to find it, here it is.
Post 1
Here's our fabulous weddings manager, Steph, explaining the circumstances of the virtual tour & what it will include.
Watch Steph's video here.
If you have any queries following this,  please email weddings@hothorpe.co.uk.
Post 2 – The Manor House entrance
No matter how you're arriving, you'll be surrounded by countryside & gorgeous views as you approach Hothorpe Hall!
Top tip: It also makes the perfect photo backdrop! 📸
Post 3 – The Terrace Room
You can have your civil ceremony in here with up to 110 people, so there's plenty of space! The room is gorgeous, no matter how you style it. It's high ceiling, traditional features and stunning views and terrace over Hothorpe Hills make for something special!
If you're looking for larger numbers, we also have The Marston Room, which allows you to say your vows in front of 150 people!
Show me the Terrace Room outside seating area
Post 4 – Outdoor ceremony area
Coming soon is our outdoor ceremony area for Hothorpe Hall and we are SO excited about it! You'll be able to walk through our flower arch, around a traditional style water fountain and legally marry in the outdoor structure 🌺
We don't have a link to show you yet, but you can read more here.
Post 5 – The Langton Dining Room
Newly extended, this dual aspect room means up to 150 people can toast to your big day and enjoy your wedding breakfast!
You can get a taste for our menu options here.
If you've gone to town on your centrepieces and decor, you can always make the most of this room and hold your evening celebrations in here too.
Post 6 – The Trafford Lounge & Bar
Another option for your evening ceremony, with a fully stocked bar and an integrated dance floor for your guests to party all night! For those that need to rest their feet, there is plenty of space for seating around the room so there's no need to lose anyone!
You can always enjoy the adjoining Trafford Terrace and take a minute to enjoy the outdoors with the comfort of heaters and pretty lighting! 💗
Show me the Trafford Lounge & Bar 
Show me the Trafford seating area 
Post 7 – The grounds
Hothorpe Hall sits within 12 acres of beautiful grounds and gardens and the views truly are picturesque. With exclusive use as part of your wedding package, you'll be able to make the most of the hall's grounds and seating terraces. Why not have a toast out on the lawn or set out a few garden games?🍃
Post 8 – The Chapel
If you'd like to add a blessing to your big day, our baroque-style chapel is a gorgeous place to do it!
Yould head to the chapel after you're civil ceremony with your immediate family and friends for an extra special touch 💗
Post 9 – Accommodation
We'll save you the best room in the house, spend your wedding night in the French vintage newlywed suite, overlooking the gorgeous gardens! 🌺
If you're guests choose to stay with us too, we have 54 bedrooms that will be exclusive to your party, so you can all meet for breakfast in the morning!
Show me the newlywed suite
Show me guest accommodation
Post 10 – The End
Well, there you have it, a little virtual overview of Hothorpe Hall. As Steph said at the beginning, we are now able to offer private virtual show rounds so please get in touch on steph@hothorpe.co.uk if you'd like to book or have any questions 💌
Don't forget, we've introduced our book with confidence guarantee if you want to get a date secured in this uncertain time. Find out more here.
You can also download our brochures here.