Meet Zoe From The Bouquet Workshop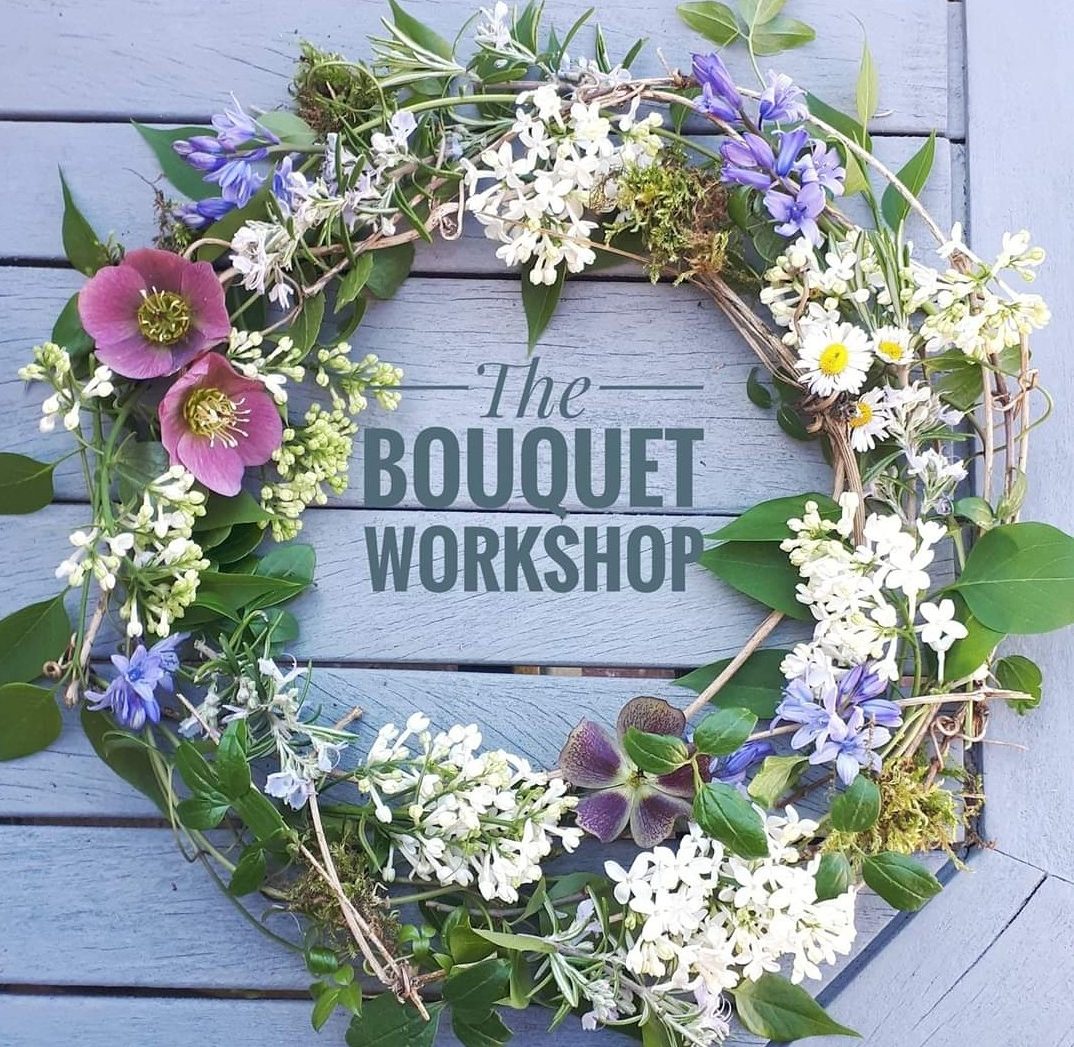 Tell us a fun fact about yourself?
I'm a florist who can't smell Freesias. I'm in the 10% of the population who is nose-blind to them, so can only appreciate them for their beauty!
How long have you been a florist?
I've been a professional florist for over 20 years, but my interest in floristry design goes back to my student days. I worked for a company that pressed flowers from wedding bouquets and made them into keepsake pictures. So I guess I learned how to take a bridal bouquet to pieces before I was taught how to make one!
Is there anyone you are inspired by?
Professionally, I'm inspired by so many people including the amazing couples I get to meet and the fabulous suppliers I work alongside! Personally, I'm inspired by my children. My daughter is following in my design footsteps by studying textiles, and my son is a keen runner (something I'm in awe of!).

How did you get into floristry?
There is an excellent college at Brooksby offering professional qualifications in Floristry. I studied there myself. I think it's important to have a keen interest in all aspects of design, as inspiration can come from anywhere. I got into bespoke wedding floristry through many years of professional experience gained in boutique florists. I decided to form my own business in 2013 after designing the flowers for several friends and members of my family!
Past or present, who would your dream celebrity to style a bouquet for and what would it be like?
That's a tricky one! In terms of classic style it would have to be someone like Grace Kelly – clean, crisp, white flowers reflecting her incomparable elegance. I think it would be a creative challenge to design flowers for someone like Billie Eilish. I love her quirkiness and signature palette of lime green. It reminds me of a vegetable inspired design I created for a bride who was a keen gardener. Imagine Billie walking down the aisle in a custom black velour tracksuit and a broccoli, asparagus and lime green anthurium bouquet!


How would you describe your style of floristry?
I'm an artisan florist. I specialise in tailoring flowers to my clients. When I meet a couple for our first consultation, I'm keen to know where their design inspiration lies, so I can develop something that is personal and unique to them. My job is to work in collaboration with clients, so the flowers on their big day feel like something that has grown organically from their planning and their personalities.
What is your favourite part of your job?
For me, there's nothing better than seeing my couples on the morning of the wedding with the floristry designs I've created for them. It's the culmination of meetings, ideas, design, planning, and crafting. I love it when clients contact me to share pictures of my flowers fulfilling their wedding dreams!
If you could travel to a destination wedding anywhere in the world where would it be?
Just one?! It would either be an English country house and garden or somewhere peaceful nestled in woodland. I've been a National Trust member for years and I love country house architecture and their romantic settings, along with acres of idyllic woodland that often surround them. I got married in a country house setting. I'm very fortunate to be able to design for my dream destinations on a regular basis! 
What is your favourite style of wedding bouquet?
I don't really have a favourite style of wedding bouquet and I see that as a good thing! Every bouquet I design and create is totally unique and that's what makes the whole process so exciting. I do love texture though… feathers, seed heads, succulents, moss, anything to add a touch of individuality.
One more, what is your all time favourite flower?
Has to be the glorious, blowsy peony! Or white lilac, or maybe tulips, or perhaps ranunculus?! Sorry, can't answer that one, love 'em all!! 
All the info you need:
thebouquetworkshop.co.uk
facebook.com/thebouquetworkshop
instagram.com/thebouquetworkshop